ALMIGHTY and merciful God, of whose only gift it cometh that thy faithful people do unto thee true and laudable service; Grant, we beseech thee, that we may so faithfully serve thee in this life, that we fail not finally to attain thy heavenly promises; through the merits of Jesus Christ our Lord. Amen.
Psalm 20, 2 Sam. xviii, Acts 16:16–34 & Homily
Sirs, what must i do to be saved?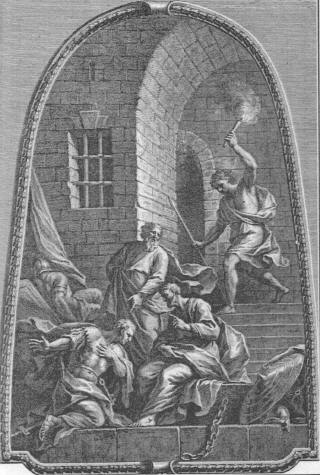 Believe on the Lord Jesus Christ,
and thou shalt be saved, and thy house.
Announcements for the week beginning
10 September 06


Feasts, Memorials, and Fasts

Sergeant John R. Cash, Evangelist, September 12 [2003]
Holy Cross Day -- September 14th

News
Lapel pins with the medal of the Order are available to Registered Centurions for a donation to the Order of $10 or more. Details are in the new Camp Store (Armorum Castrorum)


Bidding Prayer
Pray for:

Centurions in harms way
Peace in the Mideast