Rogation Sunday
O LORD, from whom all good things do come; Grant to us thy humble servants, that by thy holy inspiration we may think those things that are good, and by thy merciful guiding may perform the same; through our Lord Jesus Christ. Amen.
Source: Sacramentary of Gelasius [ca 464 AD]. The collect refers to James 1:17 which is appointed for the 4th Sunday after Easter. Known as Rogation Sunday for the Latin "Rogare" means to ask, (earnestly petition), and the Gospel says, "ask, and ye shall receive." The three days following this Sunday are Rogation Days with prayer and fasting good crops and industry. This Sunday in latter times was also when folk in England would go out in procession around the parish boundaries and pray for protection.
Isaiah i. 10, Psalm 146, 147 | 132, 133, 134; St. James i. 22, St. John xvi. 23 


Homilies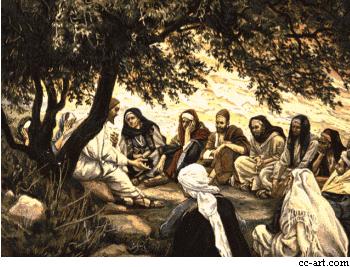 Whatsoever ye shall ask the Father in my name, he will give it you


---
Augustin wrote on John,
We have now to consider these words of the Lord, "Verily, verily, I say unto you, If ye shall ask anything of the Father in my name, He will give it you." It has already been said in the earlier portions of this discourse of our Lord's, on account of those who ask some things of the Father in Christ's name and receive them not, that there is nothing asked of the Father in the Saviour's name that is asked in contrariety to the method of salvation. For it is not the sound of the letters and syllables, but what the sound itself imports, and what is rightly and truly to be understood by that sound, that He is to be regarded as declaring, when He says, "in my name." Hence, he who has such ideas of Christ as ought not to be entertained of the only Son of God, asketh not in His name, even though he may not abstain from the mention of Christ in so many letters and syllables; since it is only in His name he asketh, of whom he is thinking when he asketh. But he who has such ideas of Him as ought to be entertained, asketh in His name, and receiveth what he asketh, if he asketh nothing that is contrary to his own everlasting salvation. And he receiveth it when he ought to receive it. For some things are not refused, but are delayed till they can be given at a suitable time. In this way, surely, we are to understand His words, "He will give you," so that thereby we may know that those benefits are signified which are properly applicable to those who ask. For all the saints are heard effectively in their own behalf, but are not so heard in behalf of all besides, whether friends or enemies, or any others: for it is not said in a general kind of way, "He will give;" but, "He will give you."
See it all at the link
Finis

--
Released by Primus Pilus
Legio Christi-Ecclesia Militans
"Let us therefore follow after the things which make for peace, and things wherewith one may edify another" [St. Paul's Epistle to the Romans 14:19]

* ORDO CENTURIONUM * IN HOC SIGNO VINCES * TIME DEUM ET OPERARE IUSTITIAM