the second Sunday before Lent 

O LORD God, who seest that we put not our trust in any thing that we do; Mercifully grant that by thy power we may be defended by protection of the Doctor of the Gentiles against all adversity; through Jesus Christ our Lord. Amen.
Source: Sacrmentary of Bishop Gregory of Rome. Cranmer deleted by protection of the Doctor of the Gentiles and also the last part of the epistle here restored
Isaiah l. 4   Psalm 33, 93 | 139;   ii Corinthians xi. 19   &   St. Luke viii. 4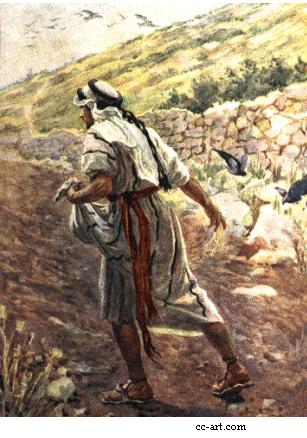 on the good ground are they, which in an honest and good heart,
 having heard the word, keep it, and bring forth fruit with patience
---
Chrysostom commenting on the Second Epistle to the Corinthians on evading the sin of envy.
But if the glory that cometh of men be so greatly to be coveted in thy account, and if it quite disquiets thee that such and such an one is applauded of the many; when thou beholdest him in the enjoyment of that applause, pass over in thy thought to the world to come and the glory which is there. And just as when hurrying to escape the onset of a wild beast, thou enterest into a cabin and shuttest to the doors; so now also flee unto the life to come, and that unspeakable glory. For so shalt thou both tread this under thy feet, and wilt easily lay hold upon that, and wilt enjoy the true liberty, and the eternal good things; whereunto may we all attain through the grace and love towards men of our Lord Jesus Christ, with Whom to the Father, with the Holy Spirit, be glory, might, honor, now and ever, and world without end. Amen.
Read it all at the link
--
Released by Primus Pilus-Sabbatical
Legio Christi-Ecclesia Militans
"Let us therefore follow after the things which make for peace, and things wherewith one may edify another" [St. Paul's Epistle to the Romans 14:19]
* ORDO CENTURIONUM * IN HOC SIGNO VINCES * TIME DEUM ET OPERARE IUSTITIAM