O LORD, we beseech thee mercifully to hear us; and grant that we, to whom thou hast given an hearty desire to pray, may, by thy mighty aid be defended; through Jesus Christ our Lord. Amen.
Collect Source: Sacramentary of Gregory [ca 600AD]. See Latin and alterante translation. In a 1662 revison the last phrase was added and comforted in all dangers and adversities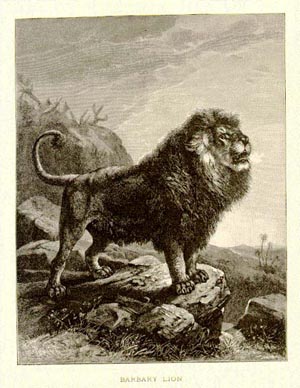 psalm xvi, xvii | xviii , 1 St. Peter v. 5   &  St. Luke xv. 1.
Homily of Ambrose as touching 1st Peter
Your adversary the devil, as a roaring lion, walketh about, seeking whom he may devour
Comment
Ambrose wrote to his ministers on the duties of clergy, and we have a chapter of one of his books for this Sunday's homily as it touches the Epistle. 
He wrote:
Let not the adversary find his image in thee, let him not find fury nor rage; for in these exists the likeness of wickedness. "Our adversary the devil as a roaring lion seeketh whom he may kill, whom he may devour" Let him not find desire for gold, nor heaps of money, nor the appearance of vices, lest he take from thee the voice of liberty. For the voice of true liberty is heard, when thou canst say: "The prince of this world shall come, and shall find no part in me." Therefore, if thou art sure that he will find nothing in thee, when he comes to search through thee, thou wilt say, as the patriarch Jacob did to Laban: "Know now if there is aught of thine with me."  Rightly do we account Jacob blessed with whom Laban could find naught of his. For Rachel had hidden the gold and silver images of his
god
s. 
I do admire Ambrose's words here. We  remember Ambrose as the Bishop of Milan and the teacher of our beloved Augustine. His words are a treasure to the Church.  His warning here is specifically addressed to ministers, and good advice it is for them and for us all.  I think of those television evangelists who have enriched themselves on the donations of poor folk who have  their faith in a false gospel of prosperity.  All ought to  guard themselves that they are vigilant to avoid any hint of a state of pride of life, envy, conspicuous consumption, avarice, gluttony, lust, or other mortal sins that Satan might capitalize on as he prowls this world. 
Today's collect helps us to understand how we are to prepare against Satan. Our Lord gave us a good example in the Gospels through a life of virtue, faith, and knowledge of the Word.  God has given his chosen a heartfelt desire to come to him in humble prayer, and has promised to defend them from all adversity. We remember the words of our Lord, who said,  "
My sheep hear my voice, and I know them, and they follow me: 
 And I give unto them eternal life; and they shall never perish, neither shall any man pluck them out of my hand. 
 My Father, which gave them me, is greater than all; and no man is able to pluck them out of my Father's hand. "
Walk in peace this day humbly before God in confidence of the promise of our Lord
Finis

--
Released by Primus Pilus
Legio Christi-Ecclesia Militans
"Let us therefore follow after the things which make for peace, and things wherewith one may edify another" [St. Paul's Epistle to the Romans 14:19]

* ORDO CENTURIONUM * IN HOC SIGNO VINCES * TIME DEUM ET OPERARE IUSTITIAM