The Eleventh Sunday after Trinity

O GOD, who declarest thy almighty power chiefly in showing mercy and pity; Mercifully grant unto us such a measure of thy grace, that we may obtain thy gracious promises, and be made partakers of thy heavenly treasure; through Jesus Christ our Lord. Amen.
Source: Gelasius [492-496]. The Collect's emphasis on Grace, compliments the story of the Pharisee and the Publican praying in today's Gospel story from Luke.
Isaiah xxvi. 12, Psalm 125, 1 Corinthians xv. 1 St. Luke xviii. 9

Homily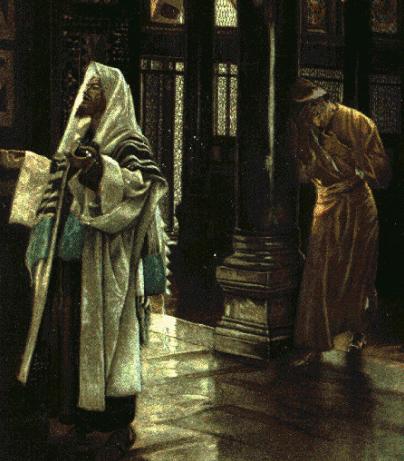 cc-art.com
Standing afar off, smote upon his breast
Feasts, Memorials, and Fasts

Julian, Centurion of Brioude (Auvergne), Martyr - August 28th
--
"Let us therefore follow after the things which make for peace, and things wherewith one may edify another" [St. Paul's Epistle to the Romans 14:19]
IN HOC SIGNO VINCES - TIME DEUM ET OPERARE IUSTITIAM
www.OrderofCenturions.org