O LORD, we beseech thee to keep thy household continually in thy true religion; that they who do lean only upon the hope of thy heavenly grace may evermore be defended by thy mighty power; through Jesus Christ our Lord. Amen.
Source: Sacrementary of Bishop Gregory of Rome [600 AD]. Cranmer added "Church" to the "familia".
Habakkuk i. 12, Psalm 112, Colossians iii. 12   &   St. Matthew xiii. 24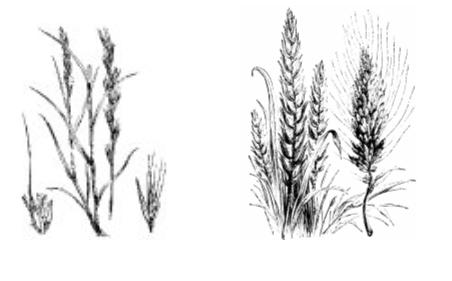 Gather ye together first the tares, and bind them in bundles to burn them:
but gather the wheat into my barn
Chrysostom wrote,
" Many of the prelates, I mean, bringing into the churches wicked men, disguised heresiarchs, gave great facility to the laying that kind of snare. For the devil needs not even to take any trouble, when he hath once planted them among us. And how is it possible not to sleep? one may say. Indeed, as to natural sleep, it is not possible; but as to that of our moral faculty, it is possible. Wherefore Paul also said, "Watch ye, stand fast in the faith."
"Darnel is a weed grass (probably bearded darnel or Lolium temulentum) that looks very much like wheat until it is mature, when the seeds reveal a great difference. Darnel seeds aren't good for much except as chicken feed or to burn to prevent the spread of this weed" (World English Dictionary).
Read it all at the link above
Finis
-- 
Released by Primus Pilus-Sabbatical
Legio Christi-Ecclesia Militans
"Let us therefore follow after the things which make for peace, and things wherewith one may edify another" [St. Paul's Epistle to the Romans 14:19]

* ORDO CENTURIONUM * IN HOC SIGNO VINCES * TIME DEUM ET OPERARE IUSTITIAM