The Twenty-second Sunday after Trinity
John Chrysostom on Philipians i. 1

LORD, we beseech thee to keep thy household the Church in continual godliness; that through thy protection it may be free from all adversities, and devoutly given to serve thee in good works, to the glory of thy Name; through Jesus Christ our Lord. Amen.
He which hath begun a good work in you will perform it until the day of Jesus Christ: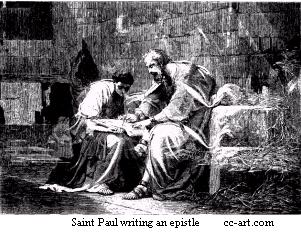 ---
Announcements for the week beginning
12 November 06

News:

* We have added a line to the bidding prayers in both the daily devotion and the Eucharist to remember those who have gone before us. This was custom in the early church, and is found in early liturgies. We have offered
prayers
of thanksgiving for the saints in the Chapel and also on the Prayer page to praise God and petition him for grace to follow the good examples of all the saints.