The Twenty-third Sunday after Trinity
Primus Pilus on Isaiah - MMVI
from Sunday Morning Prayer, 1st Set of Lessons
23rd Trinity Home
O GOD, our refuge and strength, who art the author of all godliness; Be ready, we beseech thee, to hear the devout prayers of thy Church; and grant that those things which we ask faithfully we may obtain effectually; through Jesus Christ our Lord. Amen.
Source: Bishop Gregory of Rome [604 AD] Compare Psalm 46 God is our refuge and strength, a very present help [Barbee and Zahl]. The petition reminds one of Jesus' promise, 21:22 And all things, whatsoever ye shall ask in prayer, believing, ye shall receive.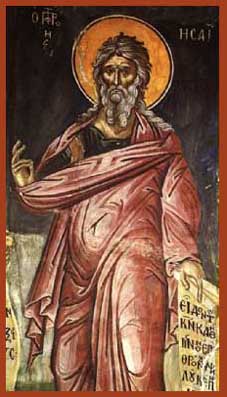 We all do fade as a leaf; and our iniquities, like the wind, have taken us away.