STIR up, we beseech thee, O Lord, the wills of thy faithful people; that they, plenteously bringing forth the fruit of good works, may by thee be plenteously rewarded; through Jesus Christ our Lord. Amen.
Source of Collect: Sacramentary of Gregory of Rome [c. 600]. The title of this collect "The Sunday next before Advent" was that which was used in the Sarum Missal, and was restored to the American Prayerbook in 1892. [Barbee and Zahl]
Jeremiah xxiii. 5   Psalm 146, 147 | 148,149,150 &  St. John vi. 1 
Homilies
Andrew.. saith unto him, There is a lad here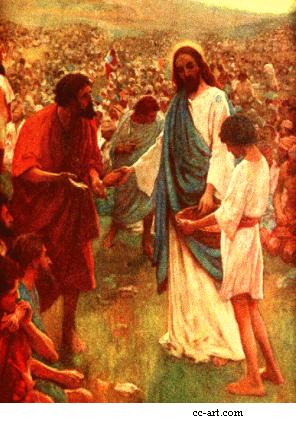 ---
Jeremiah xxiii. 5
BEHOLD, the days come, saith the LORD, that I will raise unto David a righteous Branch, and a King shall reign and prosper, and shall execute judgment and justice in the earth. In his days Judah shall be saved, and Israel shall dwell safely: and this is his name whereby he shall be called, THE LORD OUR RIGHTEOUSNESS. Therefore, behold, the days come, saith the LORD, that they shall no more say, The LORD liveth, which brought up the children of Israel out of the land of Egypt; but, The LORD liveth, which brought up and which led the seed of the house of Israel out of the north country, and from all countries whither I had driven them; and they shall dwell in their own land.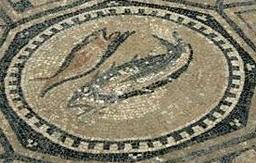 a lad ... hath... two small fishes
Jesus.. the Righteous Branch of the Covenant.. Praise God that he sent to us the Day-spring from on High, the Son of David.  His judgement and his justice is Holy. 
This is a good season to practice that which the Collect suggests, and the theme of the Gospel, and make some measurable contribution to the welfare of those who suffer in poverty this season.  Here in the States it is difficult not to pass a Salvation Army bell ringer somewhere. Walmart in our town allows you to buy a bag of groceries that they will distribute to the local food banks. Check with your church and see if they have a food closet that you might be able to contribute to this season.
Read it all at the link
---
--
Released by Primus Pilus
Legio Christi-Ecclesia Militans
"Let us therefore follow after the things which make for peace, and things wherewith one may edify another" [St. Paul's Epistle to the Romans 14:19]
* ORDO CENTURIONUM * IN HOC SIGNO VINCES * TIME DEUM ET OPERARE IUSTITIAM