O ALMIGHTY and most merciful God, of thy bountiful goodness keep us, we beseech thee, from all things that may hurt us; that we, being ready both in body and soul, may cheerfully accomplish those things which thou commandest; through Jesus Christ our Lord. Amen.
Source: Sacrementary of Bishop Gelasius of Rome [494]. Much minor reworking from the Latin. [Barbee and Zalh]
Ecclesiastes ix. 4, Ephesians v. 15   &  St. Matthew xxii. 1 
Pslams 116, 117 | 118,83 
Homilies
For many are called, but few are chosen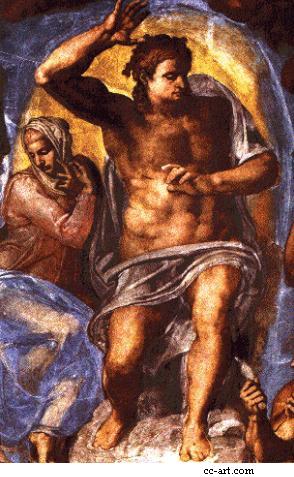 Chrysostom wrote of the Gospel
The being called was not of merit, but of grace. It was fit therefore to make a return for the grace, and not to show forth such great wickedness after the honor. "But I have not enjoyed," one may say, "so much advantage as the Jews." Nay, but thou hast enjoyed far greater benefits. For what things were being prepared for them throughout all their time, these thou hast received at once, not being worthy. Wherefore Paul also saith, "And that the Gentiles might glorify God for His mercy." For what things were due to them, these thou hast received.
Wherefore also great is the punishment appointed for them that have been remiss. For as they did despite by not coming, so also thou by thus sitting down with a corrupt life. For to come in with filthy garments is this namely, to depart hence having one's life impure; wherefore also he was speechless. 
Comment: The collect asserts that those praying are to be ready to in body and  spirit to hear and obey, and to accomplish what God has commanded. So it is in this Gospel parable, that those who were ready and obeyed the call enjoyed the favor of the King; and those who rejected that call were excluded--totally and forever.  Likewise, those who came in and were not of the wedding party were cast out.  "Lord, I want to be in that number" 
Read it all at the link.
Finis
--
Released by Primus Pilus
Legio Christi-Ecclesia Militans
"Let us therefore follow after the things which make for peace, and things wherewith one may edify another" [St. Paul's Epistle to the Romans 14:19]
* ORDO CENTURIONUM * IN HOC SIGNO VINCES * TIME DEUM ET OPERARE IUSTITIAM