Christmas Day
The Collect
Grant, we beseech thee, Almighty God, that the new birth of thine only-begotten Son in the flesh may set us free who are held in the old bondage under the yoke of sin; through the same Lord.…
Latin original Collect:
Concede, quaesumus ominipotents Deus: ut not Unigeniti tui nova per carnem Nativitas liberet: quos sub peccati jugo vetusta servitus tenet. Per eundem Dominum.
--  Gregorian Sacramentary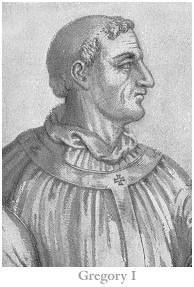 Introit: Unto us a child is born, unto us a Son is given: and the government shall be upon his shoulder. And his name shall be called Wonderful Counsellor, the Mighty God, the Everlasting Father, the Prince of Peace….
Epistle: Hebrews 1: 1-11.  God, who at sundry times and in divers manners……
Gradual.  All the ends of the earth have seen the salvation of our God…
Gospel John 1:1-14.  In the beginning was the Word, and the Word was with God…
See it all here http://www.archive.org/stream/commonserviceb00unknuoft#page/n61/mode/2up
Note in this day's collect, the author spoke of the "old bondage".  Luther, who of course prayed this prayer throughout his life, wrote a book called "Bondage of the Will".  I wonder if this specific collect had affect on his choice of title and allusion to the sin burden that man suffers.  The bondage of one's will is broken from Sin and Satan to become yoked to Christ for Good and God -- when Jesus is Master of a man's heart.
In his first act of public ministry after his wilderness fast, Jesus read from Isaiah, [God] "hath sent me to preach deliverance to the captives…to set at liberty them that are bruised"  When we abide with Jesus we shall be free indeed, and that yoke of sin that drags us down will be destroyed forever.  This is the gift of God that was given to the elect on morning of our Lord's nativity.
Come unto me, all ye that labour and are heavy laden, and I will give you rest. Take my yoke upon you, and learn of me; for I am meek and lowly in heart: and ye shall find rest unto your souls.  For my yoke is easy, and my burden is light.
Merry Christmas!
Finis
(Portions were paraphrased and passages cited from The Collect of the Day, by Paul Zeller Strodach, 1939, The United Lutheran Press, Philadelphia)  http://www.cyberhymnal.org/bio/s/t/r/strodach_pz.htm
The Ancient Collect: Its history and form
http://orderofcenturions.org/collect-form.html
--
Released by Primus Pilus
Legio Christi-Ecclesia Militans
"Let us therefore follow after the things which make for peace, and things wherewith one may edify another" [St. Paul's Epistle to the Romans 14:19]
* ORDO CENTURIONUM * IN HOC SIGNO VINCES * TIME DEUM ET OPERARE IUSTITIAM