The Collect
Stir up our hearts, O Lord, to make ready the way of thine only begotten Son, so that by his coming we may be enabled to serve thee with pure minds; through the same Jesus Christ our Lord….
Latin original Collect:
Exita, Domine, quaesumus, corda nostra ad praeparandas Unigeniti tui vias: ut per eius adventum perificatis tibi serviire mentibus mereamur. Per… 
Gelasian Sacramentary
In this second collect of the Advent season, as with the first, the collect begins with "Stir up"  (Exita), and reminds us of the "coming" (adventum) of the Lord Jesus.  In this prayer the petition is for an awakening of our hearts (corda nostra) -- the symbolic center of affection toward our Lord. "A man's heart deviseth his way" and " The heart of the wise teacheth his mouth"
Prepare the way of the Lord, was the cry that went up from John Baptist… the coming of the Lord, the Son of God, is one his people have been made ready in. The Jewish nation was prepared for eons for that day, beginning with God's promise in the Garden and then through his prophets like Isaiah, until his last prophet, John Baptist, for his First Coming as a babe in the manger, later to be the teacher, and finally King and Savior. We, his people, ought to be prepared by his word and command for his promised Second Coming in all spender of his grace, power, might, and awesome presence.
As we recite this ancient prayer for this coming week, we may contemplate the humble saint who composed it. He was certainly aware of his mortality, and of the need for the  Lord to come and raise the Church up to that level of purity of mind and spirit to which the saints aspired in order to honor their King. 
Propers for this Sunday may be found on the www here: 
Isaiah 55, Psalms 80, 82 | 25, 26 Romans xv. 4    St. Luke xxi. 25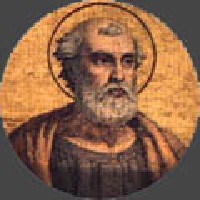 Gelasius
Note that the Latin original did not always complete the doxology at the end, but left that to the minister to use according to the custom. The Latin here ends with "per" (through), and in other places with "per Dominum". This style is to be found in the older sacramentaries of Leonine (Leo 440-461) and Gelasian (Gelasius 492-496). Whereas, we find the doxology complete in the Gregorian Sacrementary (Gregory 590-604)
Finis
(Portions were paraphrased and passages cited from The Collect of the Day, by Paul Zeller Strodach, 1939, The United Lutheran Press, Philadelphia)  http://www.cyberhymnal.org/bio/s/t/r/strodach_pz.htm
The Ancient Collect: Its history and form 
http://orderofcenturions.org/collect-form.html
-- 
Released by Primus Pilus
Legio Christi-Ecclesia Militans
"Let us therefore follow after the things which make for peace, and things wherewith one may edify another" [St. Paul's Epistle to the Romans 14:19]
* ORDO CENTURIONUM * IN HOC SIGNO VINCES * TIME DEUM ET OPERARE IUSTITIAM