O GOD, the strength of all those who put their trust in thee; Mercifully accept our prayers; and because, through the weakness of our mortal nature, we can do no good thing without thee, grant us the help of thy grace, that in keeping thy commandments we may please thee, both in will and deed; through Jesus Christ our Lord. Amen.
Source: Sarum Missal. The system of numbering Sundays from Trinity was part of the Sarum Missal. 21 years after the first Prayer Book, Rome changed their system to number Sundays after Pentecost... a method that has been adopted by many churches today
Jeremiah xxiii. 23, Psalm 73, 1 St. John iv. 7 & St. Luke xvi. 19
---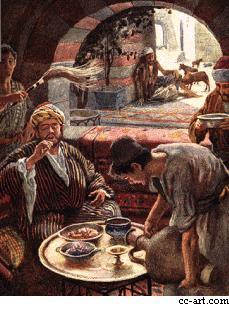 If they hear not Moses and the prophets, neither will they be persuaded, though one rose from the dead.