ALMIGHTY and everlasting God, who hast given unto us thy servants grace, by the confession of a true faith, to acknowledge the glory of the eternal Trinity, and in the power of the Divine Majesty to worship the Unity; We beseech thee that thou wouldest keep us stedfast in this faith, and evermore defend us from all adversities, who livest and reignest, one God, world without end. Amen.
Numbers xxi. 4., Psalm 29, Revelation iv. 1 & St. John iii. 1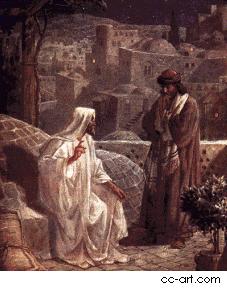 as Moses lifted up the serpent in the wilderness, even so must the Son of man be lifted up: that whosoever believeth in him should not perish, but have eternal life.
Announcements for the week beginning
Trinity 11 June 06



Feasts, Memorials, and Fasts
Sundays are feast days our Lord throughout the year
Wednesdays and Fridays were days of fasting or abstinence and special devotion in the early church
Major Feasts and Fasts in bold.


We are now in the Season of Trinitytide, This is the long season that runs essentially until Advent, which begins the fourth Sunday before Christmas.


Father, Son, and Holy Ghost, one God; * O come, let us adore him
Barnabas the Apostle -- June 11th [transferred to 12th]

Boniface, Legionary - June 15th
News: Order's page on the Chapel of the Centurion of Armageddon - will keep updated as new information becomes available. There are links to research and scholarly sites. The fish graphic is now in the Chapel at Eucharist with link to the Armageddon page.